PROFESSIONAL CRAFTSMANSHIP AND QUALITY WORK FOR THOSE WHO EXPECT ONLY THE BEST!
Screen Repair Services is one of the top rated Angie's List Screen Repair Companies in the San Francisco Bay Area! We are bonded and Insured. We offer a 100% satisfaction Guarantee. Ask about our 10% discount for qualified Seniors.
As screen material ages it can become dry and brittle. This makes it very easy for nesting birds to use your screens to build their nests leaving you with gaping holes and worse. Screen Repair Services is your best choice for any window screen or patio screen repair, or related work. We are able to replace the screen material in patio doors and windows.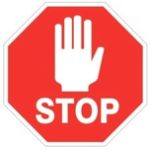 Caution! There are a couple "so called" screen repair guys out there that are "trying" to re-screen for a cheaper price. Cheaper is not always better! In the past 2 weeks I have had 2 jobs where I had to re-screen screens for customers who paid these guys to try to re-screen their entire house. They had to pay them and they had to pay me to fix their mess. Just a friendly reminder, you get what you pay for!. Hire someone who knows what they are doing. If its cheaper, there is a reason!  We do the job right the first time, every time!